Biographies
The principals of Northeast Government Consulting, LLC possess broad knowledge in both business and government. As your eyes and ears in Albany, they have the resources and expertise to affect your bottom line.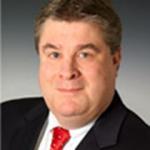 GREGORY G. PODBIELSKI is a Managing Director of Northeast Government Consulting, LLC.  He has nearly three decades experience in the sales and marketing of technology products and services to Government, Education and Fortune 100 companies. He served as the Northeast Director/ Regional Sales Manager of State and Local Government for Dell Computer Corporation for eight years. In this capacity, Mr. Podbielski was responsible for approximately a half billion dollars revenue, directed sales strategies, and negotiated contracts with states and major cities from Maine to Washington DC. Prior to Dell, he managed the Albany branch of Digital Equipment Corporation and managed sales efforts to New York State and General Electric. Most recently, Mr. Podbielski served as Vice President of sales and Marketing for a MBE an 8(a) systems integration firm located in New York City that focused on sales to the federal, state and local government market. He also served on the transition team of New Jersey Governor James McGreevey. A graduate of Siena College, Mr. Podbielski is considered the original architect of Dell Computer's Northeast State and Local Government Sector's market growth in the northeast states.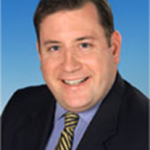 DAVID S. CARROLL, Esq. is a Managing Director of Northeast Government Consulting, LLC, and Of Counsel at an upstate New York law firm, concentrating his practice in the areas of real estate and real estate development. Prior to joining the firm, he served as Vice President, Government Affairs and General Counsel for a legislative and regulatory lobbying firm in Albany, New York. Before that, he served as the New York State Department of State's Legislative Liaison and Assistant Counsel to the Department's Division of Corporations, where he was responsible for drafting, monitoring and lobbying departmental legislation with a focus in the areas of corporate and commercial law. Mr. Carroll was also Legislative Liaison to the National Conference of Commissioners on Uniform State Laws. Before joining the Department of State, Mr. Carroll was an Assistant Counsel to New York State Senate Majority Leader Joseph L. Bruno, where he served as an advisor on key issues including corporations, technology and health care. Before that, he was with the New York State Insurance Department. Mr. Carroll is a member of the New York State Bar Association, the Saratoga County Bar Association and the New York State Forum. He is published in the New York Business Law Journal and has lectured extensively on topics that include government relations, lobbying and real estate law. Mr. Carroll also serves as an adjunct professor, teaching leadership and advanced business topics. He is a graduate of Widener University School of Law in Wilmington, Delaware.